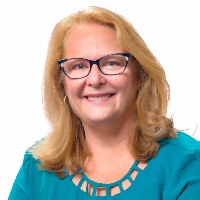 Angie O. Noel
Insurance Coordinator
Angie brings over two decades of focused experience in life insurance underwriting to Linea Private Wealth Management, helping to ensure a smooth and efficient experience for clients in this critical planning area. Led by Linea's advisors, she seeks to balance clients' coverage needs with their budget goals.
Angie has worked in financial services since 1984 and has been working with Linea Private Wealth Management co-founder Howard Katz since 1999. She holds a Bachelor of Business Administration (BBA) in Marketing from Georgia State University in Atlanta.
Angie has three grown children and is the proud grandmother of two granddaughters and twin grandsons. She enjoys hiking, walking, participating in charity events such as the Relay for Life and the Atlanta 2-Day Walk for Breast Cancer, and traveling throughout the country. She also supports Sweetwater Missions and is active in the Breast Friends Forever (BFF) Breast Cancer Support Group, which helps breast cancer survivors come together to receive and give emotional and psychological support to one another.