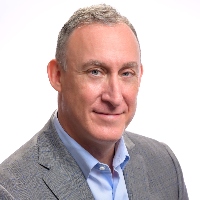 Howard N. Katz, CFP®
Managing Partner
Linea Founding Partner, Howard Katz, can often be heard saying, "If you ask the right questions, the road rises to meet you." Howard is innately focused on determining his client's objectives and concerns and is deeply committed to fostering family harmony in every aspect of the wealth management process.
Before founding Linea Private Wealth Management in 2014, Howard spent 20 years as a Comprehensive Financial Planner. He specializes in designing and implementing comprehensive financial plans focusing on estate planning, retirement planning and business succession planning. Howard possesses specialized expertise in family philanthropy, charitable giving, and strategies designed to help families pursue multigenerational legacy planning. His client base includes successful families, business owners, and many single women.
After losing his father at a young age, Howard quickly came to understand the critical role income protection strategies play in helping families maintain their lifestyles and pursue tomorrow's goals. As a result, a  key area of focus has been helping clients – and other advisors – understand the complexities of life insurance, hybrid long-term care, and disability income insurance. He credits his personal experience with igniting a passion for family financial planning and risk management, which ultimately led him and his team to develop the firm's comprehensive family wealth management process: the Linea roadmap®.
Howard earned a Bachelor of Science in Finance from the University of Maryland in 1992 and his CERTIFIED FINANCIAL PLANNER® (CFP®) certification in 1998. He is active in several professional associations, boards, and community organizations, including the Atlanta Estate Planning Council, Integrated Financial Group's Advisory Board, the Atlanta Jewish Foundation (past-Board Chairman, 2018 – 2020); the Jewish Federation of Greater Atlanta (past-Board Member), and the Georgia Planned Giving Council (Past-President).
Outside the office, Howard enjoys time with his family. Howard and his wife, Linda, live near the square in historic Roswell, Georgia, with their two daughters. Howard and his girls are very proud of Linda, who is a Court-Appointed Special Advocate (CASA). As a volunteer advocate, Linda helps to ensure safe and healthy environments for children as they navigate the foster care system.