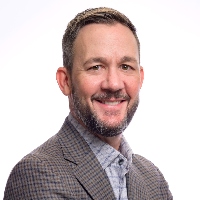 Justin A. Davidson, AWMA®
Partner
Justin Davidson is a co-founder of Linea Private Wealth Management with over two decades of experience helping individuals, families and business owners develop personalized strategies to pursue their long-term financial and retirement goals. His primary focus is overseeing and managing the firm's Investment Processes and Platforms.
Justin has a passion for helping Linea's clients plan their financial paths, assisting them in anticipating obstacles and overcoming challenges as their circumstances and the financial markets change over time. Using the firm's proprietary Linea roadmap® process, Justin helps clients map out a personalized path to the future they desire, providing advice and guidance in essential areas from income protection and risk management to retirement, education, and investment planning.
Justin is an *Accredited Wealth Management Advisor (AWMA®) who began his career in the financial services industry after graduating from the University of Georgia in 1998 with a Bachelor of Business Administration (BBA). Before launching Linea Private Wealth Management, he practiced as a fee-based financial planner for Lincoln Financial Advisors. Justin was recognized as a **Five Star Professional Wealth Manager in Atlanta Magazine in 2017.
Outside the office, Justin enjoys time playing golf and guitar. He and his wife, Samantha, live in Acworth, Georgia, with their two daughters.
*Individuals who hold the AWMA® designation have completed a course of study encompassing wealth strategies, equity-based compensation plans, tax reduction alternatives, and asset protection alternatives. Additionally, individuals must pass an end-of-course examination that tests their ability to synthesize complex concepts and apply theoretical concepts to real-life situations and adhere to strict professional conduct standards.
**Award based on ten objective criteria associated with providing quality services to clients such as credentials, experience, and assets under management, among other factors. Wealth managers do not pay a fee to be considered or placed on the final list of 2017 Five Star Wealth Managers. 1-906442